Johnnie Walker Blue Label Year of the Ox Limited Edition
A limited-edition bottling of one of the most beloved blends in the world. Johnnie Walker is one of the most recognized Whisky names in the World. The brand was established in 1860 by John "Johnnie" Walker, when he started blending Whiskies from his grocery shop in Ayrshire, Scotland. During the Victorian Era, success came when his son Alexander exported around the British Empire, establishing the Whisky early as one of the first truly global brands. Today, Johnnie Walker's famous square-shaped bottle — with the label set at a jaunty 24 degrees — is THE most popular blended Whisky in the world, selling more than 130 million bottles per year in nearly every country on the planet across a wide range of ages, special editions, and finishes.
According to the Chinese zodiac, 2021 is the Year of the Ox, prompting a limited-edition release of the most famous premium blend in the world. Back in 1867, John Walker's son Alexander created a special premium blend of the finest Scotch Whiskies available at the time. They called it the "Old Highland Whisky," and it was a big hit. Premium Scotches became hard to acquire during World War I, and then Prohibition prevented them from restarting the line. Johnnie Walker Blue Label is formulated to recreate the character of the original and is regarded as one of the best blends available. The special-edition features a design by award-winning artist Shirley Gong. 
A limited edition bottling of the world famous Johnnie Walker Blue Label 2021 Chinese New Year Limited Edition Year of the Ox. The bottle features artwork from award-winning artist Shirley Gong, with the ox symbolising prosperity, growth and good fortune.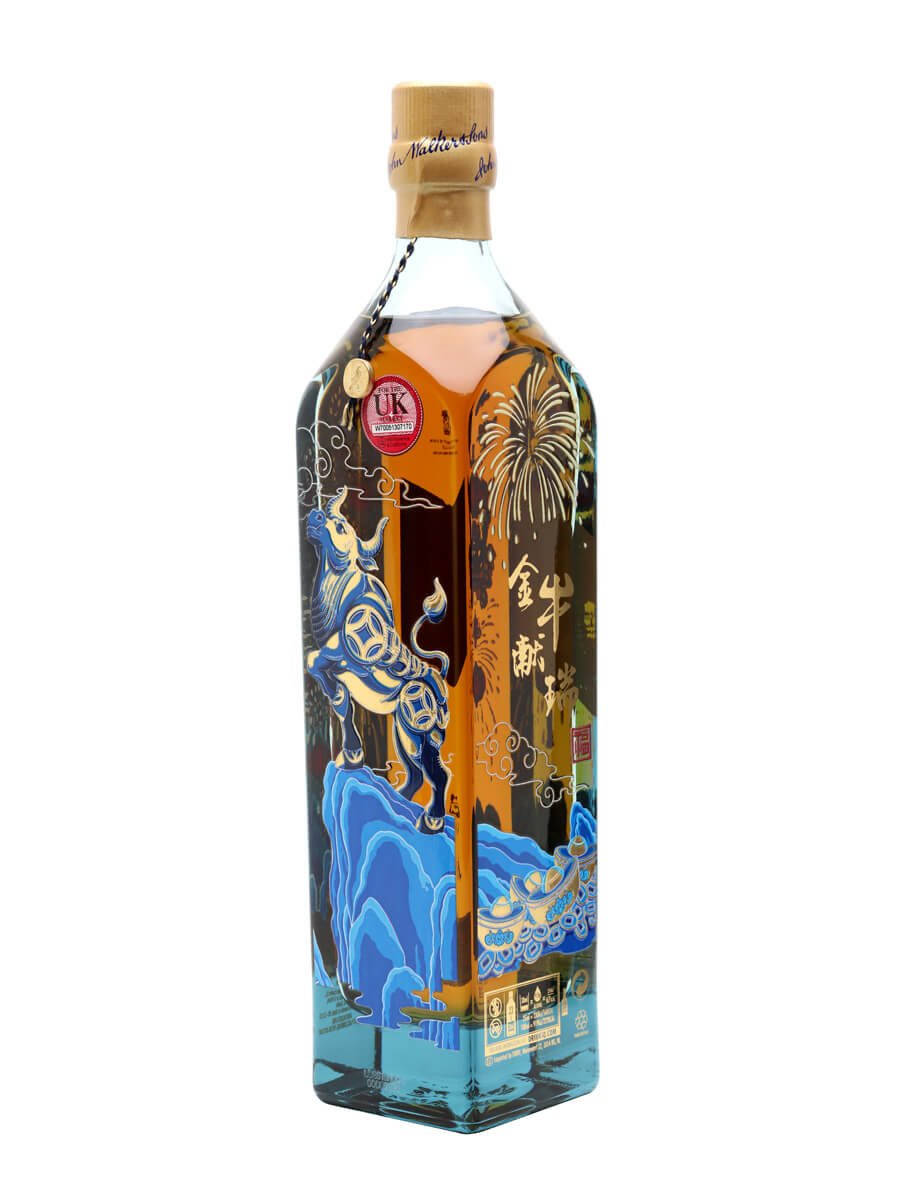 SIZE: 750mL
 REGION: Scotland
PRODUCT TYPE: Scotch Whisky
VENDOR: Johnnie Walker & Game Of Thrones